Main Feature:
1.Glossy light,colorful,it is metallic,it can cover the color of garments.
2.It is convenient and don't to making plate,can save a lot of time and cost.
3.Anti-friction, the powder won't drop out whatever wash by hands or washing machine,and you can use all kinds of wash ways.
4.It won't crack at high temperature,anti sunshine and the color won't be fade.
5. The materials is environmentally friendly.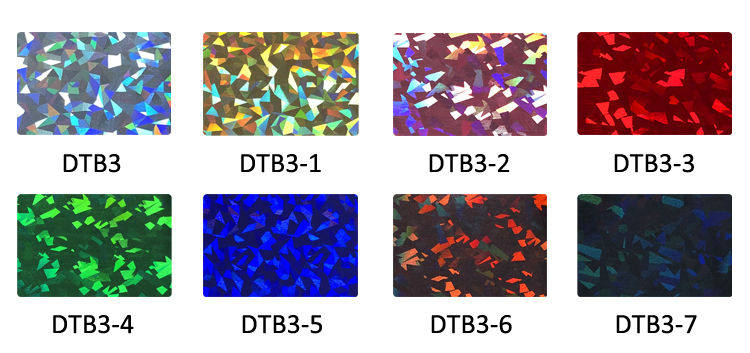 Note: Due to the different screen resolutions of the computer or mobile phone, there will be a little
color difference, please prevail in kind!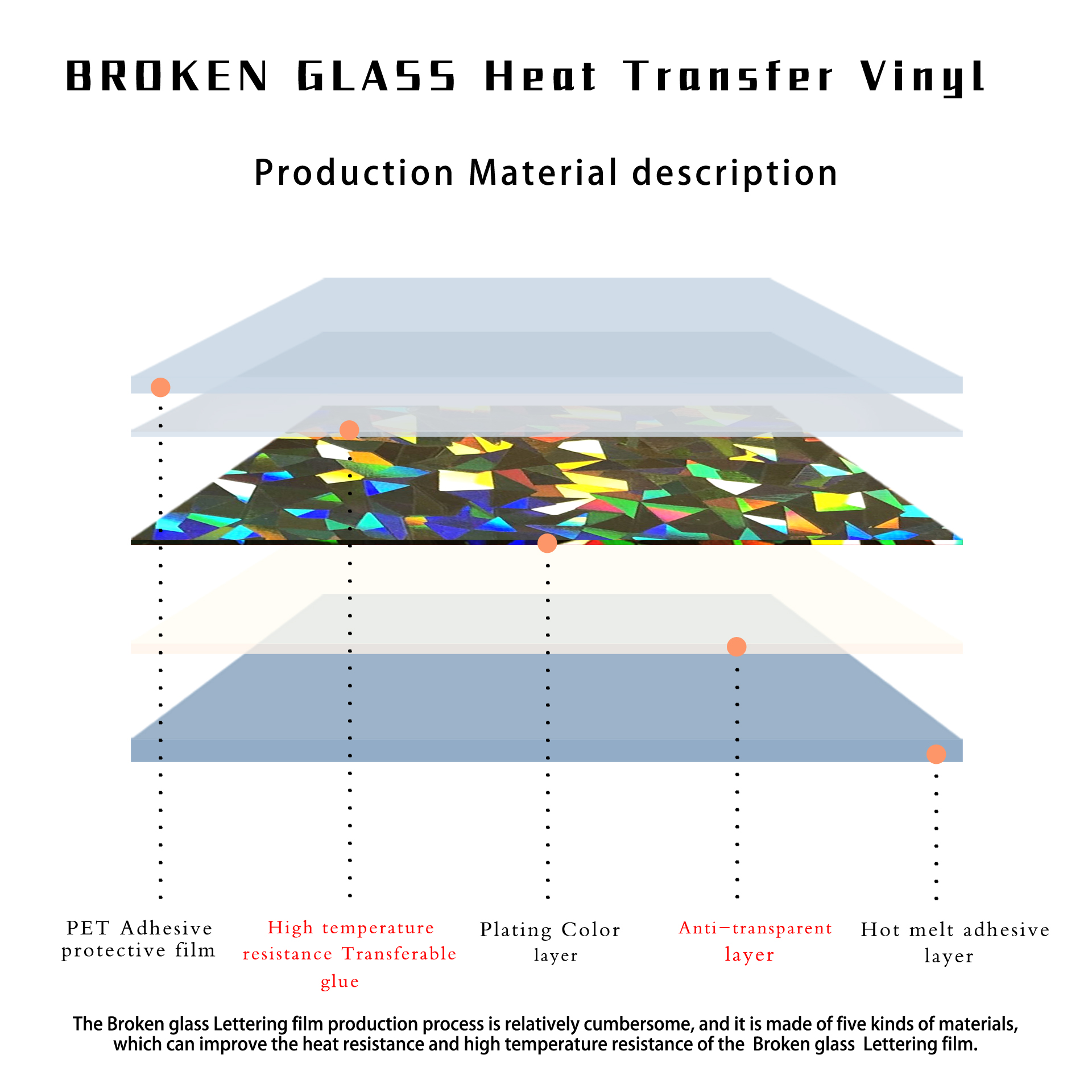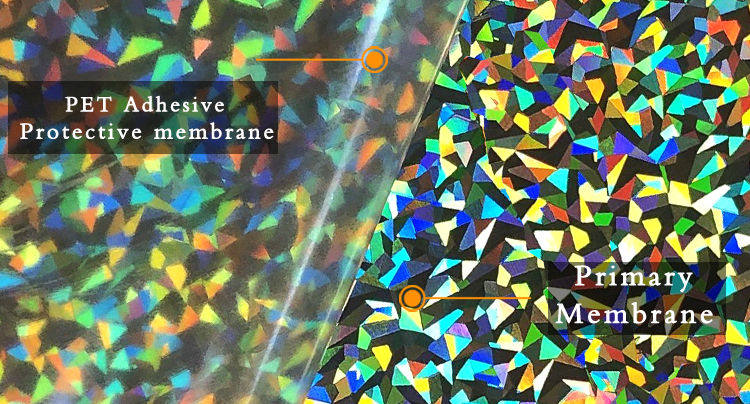 Broken glass metal thermal transfer lettering film,Broken glass geometry refracts light,
Printed on clothing to change the traditional lettering film as always,Printed on clothing appear a new sense of technology,Show the colorful colors of the gorgeous sun.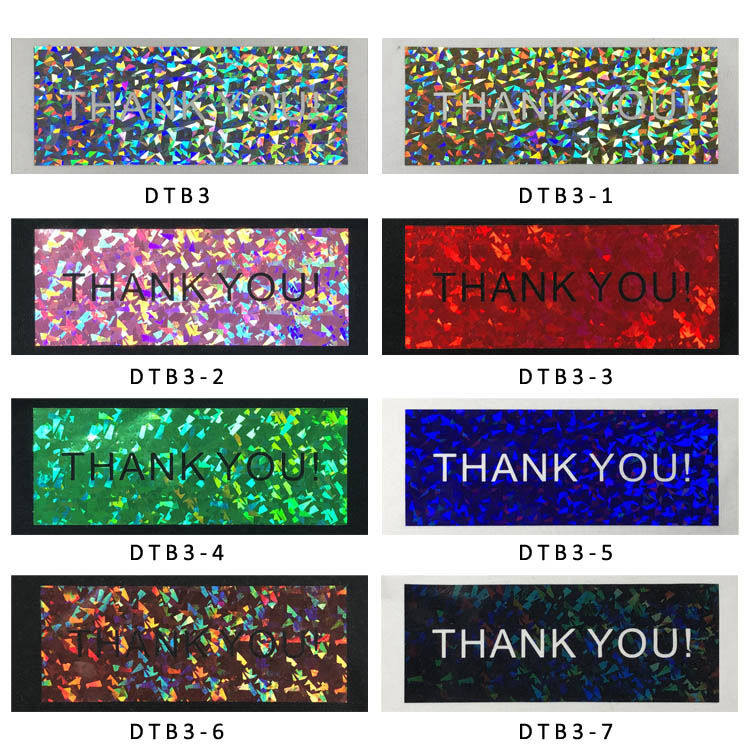 Usage:
1.Grate your design oncomputer
2.Cut the shape by laser machine
3.Weed the useless film around the image
4.Place the front image in the place
5.Heat transfer apply from 4-6 lbs pressure at 125-145°C degrees for 12-15 seconds.
6. When it is cold, remove the polyester backing film.
Suitable textile:
100% Cotton
100% Polyester
Poly/face blending (not suitable for fuel sublimation fabrics)
Washing instructions:
Wait 24 hours before the first wash
Do not dry clean
Up to 60 ° C
Do not use bleach or other corrosive chemicals
Note:
All information contained herein is based on our experience.
We always recommend testing before starting standard production.
For best results, we recommend storing the product away from sunlight at temperatures between 65°F and 80°F.